Can anyone imagine a better way to spend a beautiful Sunday than being out and about? Especially when that out and about happens to be in the East Village of Calgary where a lively event,

Picnic in the Plaza,

is taking place. What happens there is that many food trucks are spread out by the River Plaza. These trucks are looking to sell some food and make their presence known. They are similar to the food carts in our world that you see

most in the market town of Merkiva.

There is also a small stage with the "Bass Bus." Live musicians and deejays played some hot beats and chill melodies. Sounds like heaven right? And it's just by the river, so it was paradise.
I came to this event with an old Naga friend that I made in college.

We haven't seen each other for a year and she happened to be in my neck of the realms. She asked me not to write her name for privacy reasons and I have to respect that. Many of us know Nagas are half human, half snake creatures from the Hindi/Buddhist regions and are a part of the Siren Clan. They are similar to mermaids, as they can change their tails into legs. The difference is that they can reside on land and not be affected when water touches their legs. They still have to be careful because their transformation can happen when they are the most relaxed. Now being water creatures, they are often the most relaxed when close to water. We decided that we would go check this thing out and I am really glad that we did.
Our adventure began when we paid our $5.00 at the door and went inside. The first thing we saw was a small caravan that sold clothing and jewelry. Their clothing was of the more vintage, bohemian, casual type but the jewelry, I lost my heart to it. It is made locally from recycled material and made to look as if it came from another time. My friend could not leave without a blue stone necklace that reminded her of home. I don't blame her. And you know, if I didn't know any better, I'd say these items came straight from the Nether Realm.
After we had finished admiring the clothing caravan, my friend and I explored and sampled a little of this and a little of that. I think my favorite was either the mango bruschetta or the triple chocolate cupcake. Both were so delicious that I could not decide which was better. I must warn everyone though. Do not buy the "Love Potion". My friend and I both agreed that all it would stir up is divorce. One taste of this would ward off all kinds of human contact. So naturally, we kept it for protection. No offense to those who made it but you can't win them all.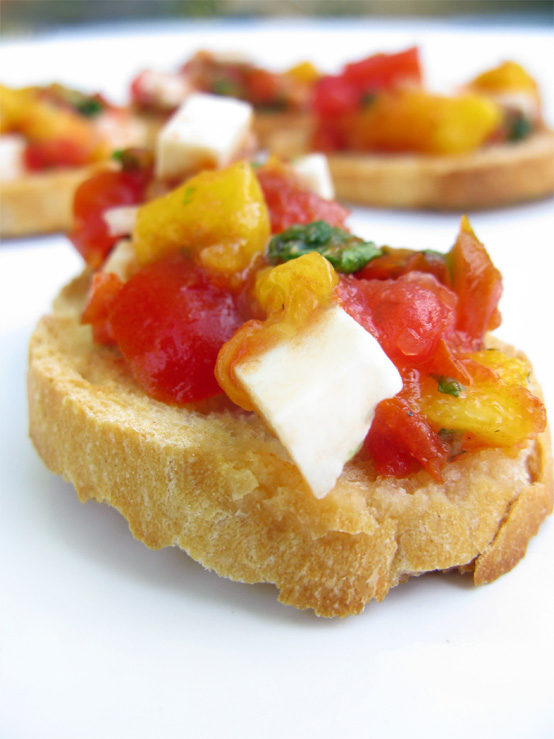 But we felt like we won. The ebb of the river and the eclectic music made the whole event more joyous. We decided to eat our unusual tacos out by the river since there is an opening at the fence right by it. My friend, being a Naga and so drawn to water, was very pleased that we did this. As we ate, we dipped our feet in the river. To me the water was ice cold and damn frigid.

Not so much fun for me but for my friend, she loved it. To a Naga any water, especially if water is hard to come by, is sacred no matter how cold.
We were listening to the music. It had some good pulsing beats but it was mellow enough to just enjoy. The sound of the music seemed to match the look and flow of the water. I wonder if these musicians and deejays knew this. To be serenaded that way while we chilled out by the water was like we were back in the Nether Realm. Because she was a little to relaxed, my friend's snake trail showed a bit causing a little concern. But I covered it with my jacket until her legs came back and luckily no one noticed. So all is well.
If there is another food truck event like Picnic in the Plaza, I recommend you check it out. If you have a good friend, good food, good music, water and a warm spring day, you will have a splendid time.